The Holy Cross Catholic Church is a Latin rite Catholic Church under the Society of Saint Pius X (SSPX).
The SSPX was established in 1970 by the Late Archbishop Marcel Lefebvre.
We hold the traditional teachings of the Holy Catholic Church true, and that is why we only celebrate the Traditional Latin Mass, which was canonised on July 14, 1570 by Pope St. Pius V in his papal bull Quo Primum, confirming that this is indeed the Mass of All Time and for All People.
We are located on Amboseli Road, Lavington.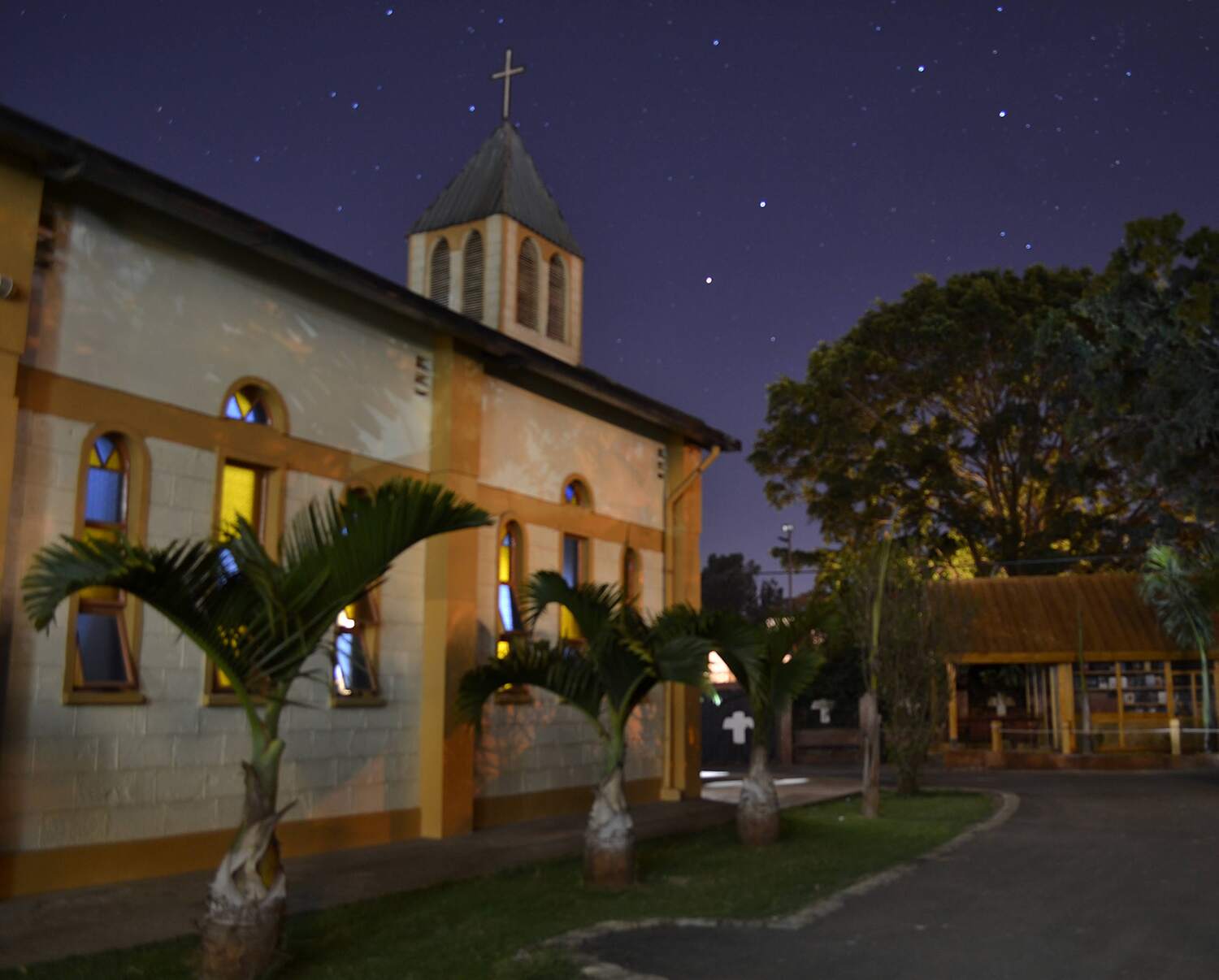 To spread the knowledge and the love of God through the traditional teaching and liturgy of the Catholic Church.
The Society of St Pius X was established in Kenya on 3rd September 2003 by Rev. Fr. Anthony ESPOSITO, the first prior, and Rev. Fr. GRÜN. They had a very simple life at the beginning. The priory was only a hut in a faithful's property. The chapel was another hut beside.
In April 2004, Fr. Esposito managed to purchase a property in Karen where he settled the first priory. Though overwhelmed by so much work for the settlement of the priory, he had to leave Kenya in June 2004 and was replaced by Rev. Fr. Christophe NOUVEAU, who became the prior until 2014. For four years he received the support of the valiant Fr. Denis BEDEL.
In 2005, Fr. Nouveau purchased a plot in Lavington, a nice suburb closer to the city centre, and also very close to the slum of Kawangware, where the priests already used to give catechism to some poor families. This geographical situation opened great perspectives to reach all social classes of the Kenyan society.
In the same year, Fr. Nouveau built a chapel on that plot, though with a very tight budget. The chapel was blessed on 20th March 2006 by H.E. Bishop Bernard FELLAY and was named Holy Cross Church.